Overview
I was the technical director at Bristol agency Goram & Vincent when we acquired the account with Dyson. I went on to assemble and lead the team that developed and supported an ecommerce and owner experience platform for this famed British technology and electronics brand. I led and ran this project from a technical and development perspective over the course of four years.
The platform, which is still used in 19 markets world-wide, was utilised to deliver direct to consumer markets for Dyson ranging from Mexico, to Singapore, Korea, Australia and many more.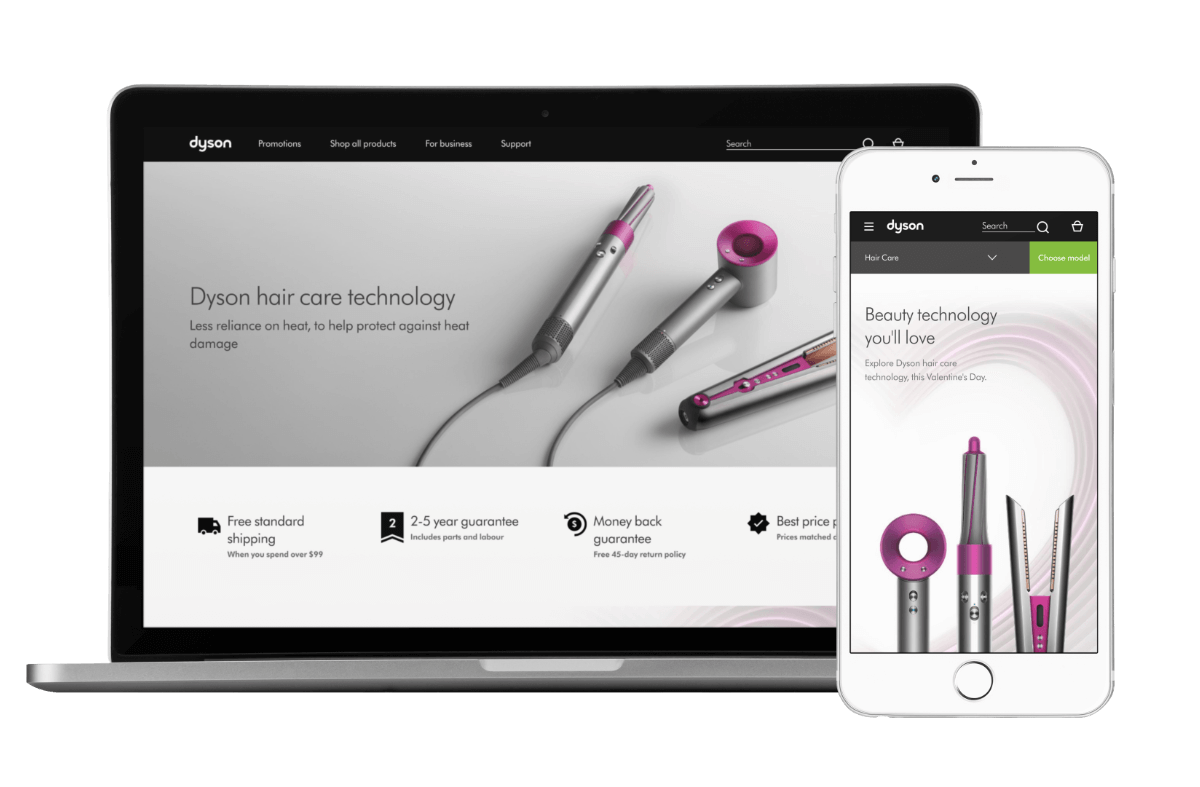 Responsibilities
As technical director for the project, my role was varied and hands-on ranging from being the original and initially only frontend developer on the project, where we had to develop for multi-language UIs that could handle vastly different character sets as well as supporting both left-to-right and right-to-left languages.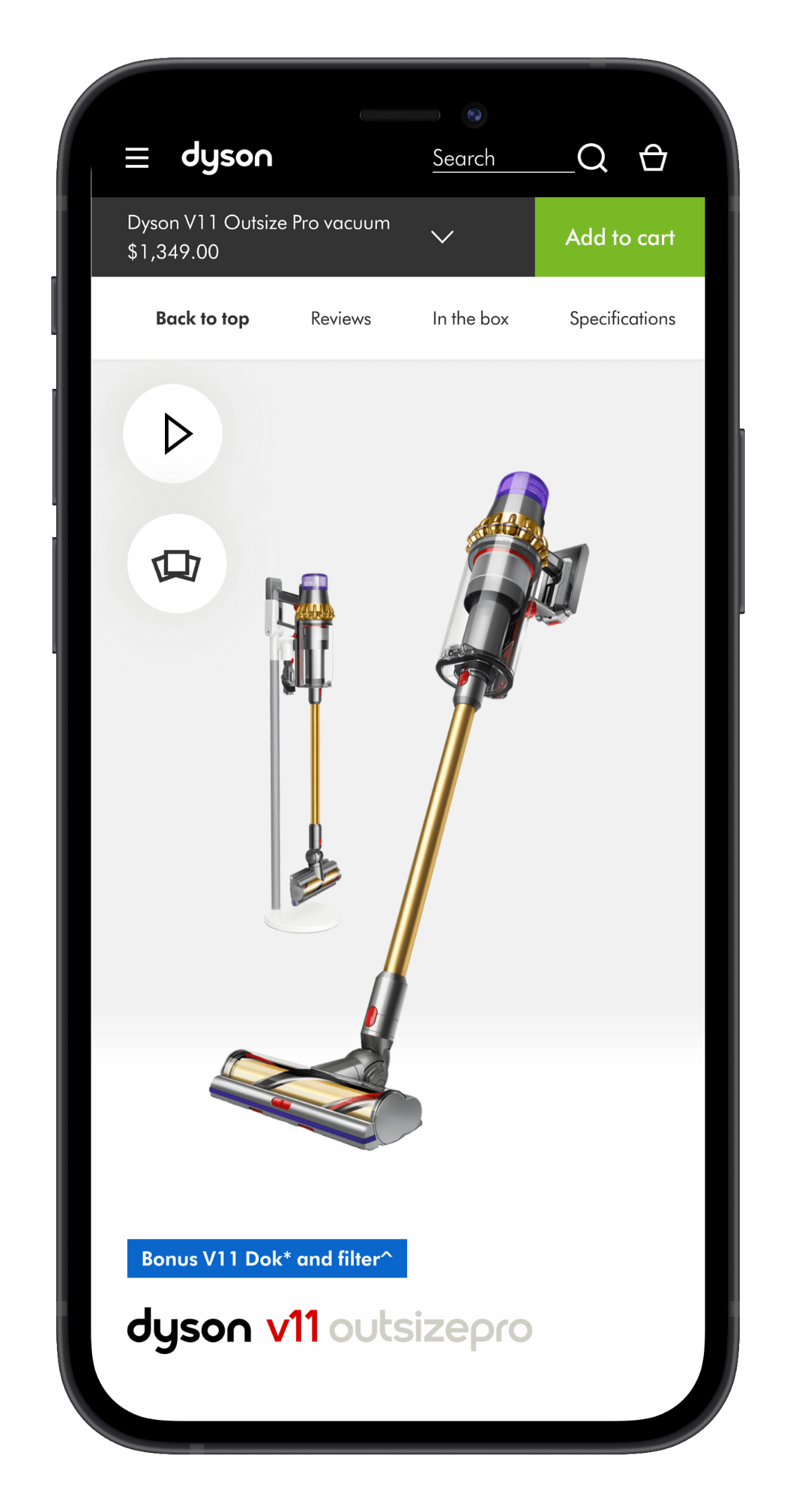 I would also undertake occasional design work for new features where Dyson resources or assets weren't available. I was also busy undertaking day to day devops, support and deployment tasks.
In a less hands-on capacity I recruited, trained and mentored a development team that was originally just myself and one other developer, and grew it to a team of 17 permanent and 6 contract developers, testers, devops engineers and support analysts who collectively looked after the platform for Dyson. During this time the team boasted a >90% retention rate.
My role also included working directly with Dyson product, technology and IT heads/directors to scope and deliver new feature in accordance with their internal project roadmaps throughout the year, juggling multiple market demands and milestones, and ensuring new features were developed in ways that would allow them to be rolled out to all markets easily.
I supported Dyson extensively in peak planning for Black Friday and the seasonal period, as well as coordinating global product launches and announcements.